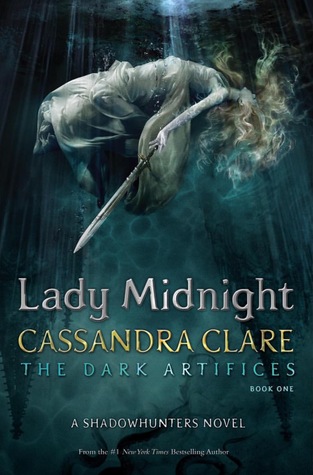 By Cassandra Clare
Book 1 in the Dark Artifices series | Published 8 March 2016 | Young Adult | Fantasy | Paranormal
My rating: A new favourite (If I could rate this higher than 5 stars I would)
It's been five years since the events of City of Heavenly Fire that brought the Shadowhunters to the brink of oblivion. Emma Carstairs is no longer a child in mourning, but a young woman bent on discovering what killed her parents and avenging her losses.
Together with her parabatai Julian Blackthorn, Emma must learn to trust her head and her heart as she investigates a demonic plot that stretches across Los Angeles, from the Sunset Strip to the enchanted sea that pounds the beaches of Santa Monica. If only her heart didn't lead her in treacherous directions…
Making things even more complicated, Julian's brother Mark—who was captured by the faeries five years ago—has been returned as a bargaining chip. The faeries are desperate to find out who is murdering their kind—and they need the Shadowhunters' help to do it. But time works differently in faerie, so Mark has barely aged and doesn't recognize his family. Can he ever truly return to them? Will the faeries really allow it?
EDIT: I'm busy editing this review right now and I apologize for my unorganized and chaotic thoughts *faceplam* It's Cassandra Clare so it's impossible to speak coherently and collect my thoughts properly okay. So just bare with me people. ;)
Once again Cassandra Clare has left me in a puddle of tears and feels.
To be honest I don't really know what to tell you about this book other than the fact that you need this book in your life, but I will try my best to elaborate on the things that I loved about Cassandra Clare's first book in the Dark Artifices trilogy.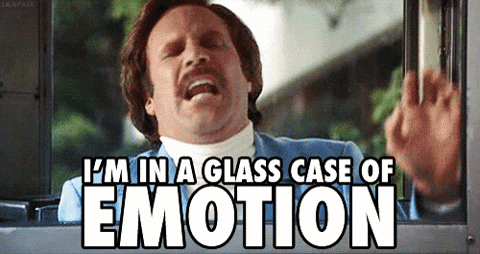 Firstly after re-reading the Mortal Instruments series (which I actually wrote a post about
here
) one of the things I noticed was how much Cassandra Clare's writing has improved! She was a good writer to begin with but now her writing is simply breathtaking.
Her words just flow so seamlessly together and the scenes blend with such ease.
Now let's talk about these characters, oh my gosh these characters are out of this world. I'm so tempted to say that I loved these characters more than the characters in The Mortal Instruments but I can't because they're all my babies and it would be impossible to choose a favourite. Basically I love them all.
But seriously it's like asking a parent to name their favourite child. It's just not possible.
The Blackthorn family is one of a kind, they have experienced so much devastation at such a young age
but Julian has managed to keep them all together and he loves them as if they were his very own children. This was one of my favourite things about him.
The Blackthorn family work together in perfect, chaotic harmony
and I completely fell in love with them.
I want to be in their squad dammit! You had Tavvy who is so adorable you just want to cuddle him, Drusilla who is determined to protect her siblings with an admirable fierceness despite her young age and finally Ty and Livvy, the twins who are constantly in sync with one another.
Emma and Jules
were probably my favourite part of the story.
They had a bond like no other, constantly there for each other, protecting each other and loving each other.
This quote below just sums up their relationship perfectly.
"He knew in the way that she was a part of him, the way her breathing was his breathing, and her dreams were his dreams, and her blood was his blood, and when her heart stopped he knew that his would too, and he would be glad, because he wouldn't want to live one second in a world that didn't have her in it."
The plot in Lady Midnight was a complete rollercoaster, it had me captivated from page one.
It was full of unforeseeable plot twists and turns that made me dizzy. When you read Lady Midnight I can guarantee you that there
will never be a boring moment.
The romance,
oh the freaking romance. It was breath-taking and it had me shipping the characters so hard.
It had me flailing
every time something happened between them and I could not stop telling my best friend how much I loved them, no seriously she was probably getting so sick of me.
"When you love someone, they become a part of who you are. They're in everything you do. They're in the air you breathe and the water you drink and the blood in your veins. Their touch stays on your skin and their voice stays in your ears and their thoughts stay in your mind. You know their dreams because their nightmares pierce your heart and their good dreams are your dreams too. And you don't think they're perfect, but you know their flaws, the deep-down truth of them, and the shadows of all their secrets, and they don't frighten you away; in fact you love them more for it, because you don't want perfect. You want them. You want—" - Julian Blackthorn
All of you people who haven't read Lady Midnight need to get on it ASAP, you will not regret it!
It will wreck your heart, keep you on your toes and you will be shocked at every unpredictable event.
Also IT WILL WRECK YOUR HEART, did I mention that? IT WILL THOUGH SO GOOD LUCK TO YOU MY FRIEND.
Have you read Lady Midnight yet? What are your thoughts? Who do you ship?