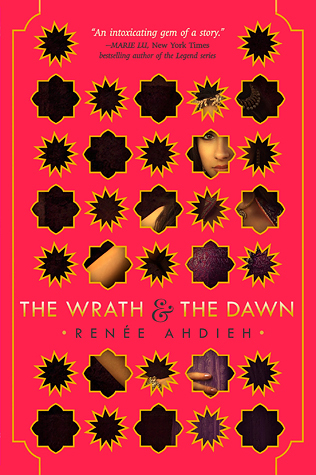 Title: The Wrath and the Dawn
Series: The Wrath and the Dawn #1
Author: Renee Ahdieh
Genre: Young adult, Fantasy
Published: 12 May 2015
Format: Hardcover, 395 pages
Source: My own
Rating: 5/5 Stars
One Life to One Dawn.

In a land ruled by a murderous boy-king, each dawn brings heartache to a new family. Khalid, the eighteen-year-old Caliph of Khorasan, is a monster. Each night he takes a new bride only to have a silk cord wrapped around her throat come morning. When sixteen-year-old Shahrzad's dearest friend falls victim to Khalid, Shahrzad vows vengeance and volunteers to be his next bride. Shahrzad is determined not only to stay alive, but to end the caliph's reign of terror once and for all.

Night after night, Shahrzad beguiles Khalid, weaving stories that enchant, ensuring her survival, though she knows each dawn could be her last. But something she never expected begins to happen: Khalid is nothing like what she'd imagined him to be. This monster is a boy with a tormented heart. Incredibly, Shahrzad finds herself falling in love. How is this possible? It's an unforgivable betrayal. Still, Shahrzad has come to understand all is not as it seems in this palace of marble and stone. She resolves to uncover whatever secrets lurk and, despite her love, be ready to take Khalid's life as retribution for the many lives he's stolen. Can their love survive this world of stories and secrets?
_____________________________________________________________________________________________
I'm not acquainted to Arabian folklore so going into this I didn't know what to expect. For example, when I read A Court of Thorns and Roses based on Beauty and the Beast I knew the general idea of what was going to happen. So going into The Wrath and the Dawn I had no idea what to expect!
If you read my review of The Final Empire you might remember that I mentioned that I'm the type of reader who LOVES a good romance in all books, and this book had an AMAZING one alright! I think there's just something about a forbidden romance that makes a romance so epic. Is it the push and the pull between the characters? Forbidden romances are just the very best thing.
I LOVED Shazi and Khalid, they made me want to jump into the air and find the end of a rainbow. They make me so freaking happy. I want to shout on the rooftops and proclaim my love for that OTP. *flail*
This book is very much all about the romance which I personally ADORE, but I do know that some people don't love this so much. BUT I still recommend this to all of you because it's just so amazing and I have no words for this book. I think that in the next book we're going to learn a lot more about the world because of the way this book ended.
"What are you doing to me, you plague of a girl?" he whispered.
"If I'm a plague, then you should keep your distance, unless you plan on being destroyed." The weapons still in her grasp, she shoved against his chest.
"No." His hands dropped to her waist. "Destroy me."
"My soul sees its equal in you."
You might of heard from other people that
the food in this book sounds DELICIOUS!
A couple times I may have found myself drooling a little bit, I mean how can you not with the way Renee describes the spices and aroma's of the food?! This book also
made me realize how much food is part of culture,
I always knew this but when I read this book I
really
knew this.
Does that make sense?
The reason I'm saying this is because
when the author describes the food you really get an image/feel/setting of the Arabian culture.
"…setting plates of food in front of each guest — aromatic rice with fresh dill and split fava beans, lamb simmered in sauce of turmeric and caramelized onions, skewers of chicken and roasted tomatoes, fresh vegetables garnished with mint and chopped parsley, olives marinated in fine oil, lavish bread with rounds of goat cheese and seemingly endless sweet preserves..."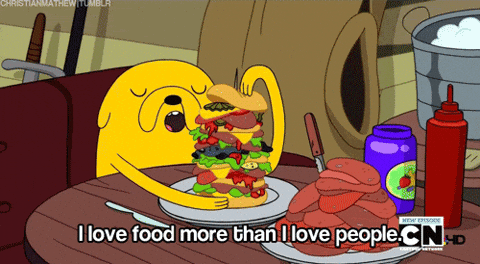 Fun fact: I used to live in Dubai for almost 6 years from around the age of 4. I also used to learn Arabic as well but I have of course forgotten it completely. *face palm*
I haven't been as invested in side characters as I was in The Wrath and the Dawn in what feels like forevvveerrr. Despina and Jalel. I NEED THEM TO BE TOGETHER. Soooo, Renee if you are by any chance reading this...could you, I don't know, maybe, give them their own book?...*cough *cough* Pretty please with a cherry on top? ;)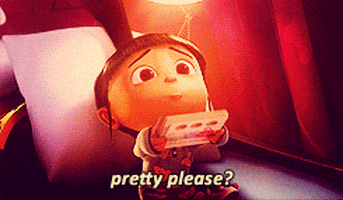 "So you would have me throw Shazi to the wolves?"
"Shazi?" Jalal's grin widened. "Honestly, I pity the wolves."

"You laugh very loud—as if you are the only one in the world," Despina commented.
Shahrzad wrinkled her nose. "That's funny. My sister says something very similar."
"I assume it makes little difference to you."
"Why? You'd prefer I stop?" she teased.
"No," Khalid said, as he strode into the Grand Portico. "I would not."
"Sayyidi." Despina bowed.
He nodded at her. "I cannot speak for Despina. But you do laugh too loud. And I hope you never stop."
Nothing. I loved every single thing about this book.
Overall this book is amazing and is definitely going on my favourite reads of 2016 at the end of this year! Who do I recommend this to? Mostly people who are craving an epic love story as well as some yummy fictional food!
What did you think of the Wrath and the Dawn? Have you read it yet? Don't you think the food in here sounds to die for?! What do you think of Tariq?
ugghh I do not like him, he's such a brute. He never asks what Shazi wants. KHALID FOREVER <3