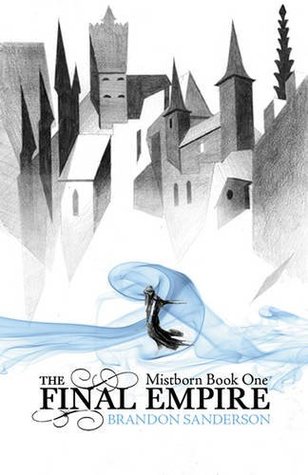 Title: The Final Empire
Series: Mistborn #1
Author: Brandon Sanderson
Genre: Adult fantasy
Published: 25 July 2006
Format: Paperback, 647 pages
Source: My own
Rating: 4.5/5 Stars
Once, a hero arose to save the world. A young man with a mysterious heritage courageously challenged the darkness that strangled the land.

He failed.

For a thousand years since, the world has been a wasteland of ash and mist ruled by the immortal emperor known as the Lord Ruler. Every revolt has failed miserably.

Yet somehow, hope survives. Hope that dares to dream of ending the empire and even the Lord Ruler himself. A new kind of uprising is being planned, one built around the ultimate caper, one that depends on the cunning of a brilliant criminal mastermind and the determination of an unlikely heroine, a street urchin who must learn to master Allomancy, the power of a Mistborn.
_________________________________________________________________________________
This book is
filled to the brim with fantasy and all the magic that comes with it.
If you are one to love epic fantasies, this book is your freaking soulmate. BUT even if you are the type of person who likes fantasy but doesn't live for it
(sort of like me)
I still recommend that you give this a go. Another thing is
do not be intimidated by it's adult fantasy category
, I know I was.
HOLY CRAP! The worldbuilding in this book is
unlike anything I have EVER read before
. It's so completely original and I think that's what makes it so refreshing as I often find in YA fantasy a lot of the same tropes are being used, now don't get me wrong I don't mind that at all but eventually it can get tiresome and you need a break. But this is the first time
(I think..I have terrible memory, haha)
I've read a book where
the details of the world are so intricate, there's details within the details and so on. It's hectic. But in a good way.
Those Allomantic power things and burning metal that you have to be swallowed to do certain supernatural things. It just spells EPIC. Obviously Allomancy is a lot more complex than that but we'd be sitting here for hours if I had to explain this to you...
One of things I was worried about when I went into this book was that there would be no romance or ship material BUT there is. Although very subtle it's still there. I'm one of those people that need a romance in their books otherwise I tend to grow bored because there's nothing to ship and there's no OTP's messing with my emotions. Personally for me a romance just adds that little bit more to a book. Moving on, the romance in this book is so adorable and it make me want to cartwheel a thousand times, okay maybe only two but STILL. CUTENESS OVERLOAD
This book in one word = unpredictable.
There were plot twists at every corner, they were the kind that were super clever as well. Basically through out this whole book you won't know what's coming next. THE ENDING?! What was that?! MY EMOTIONS ARE WRECKED.
*spoiler*
Kelsier, why did you have to die?! You were my favourite character *sobs hysterically* If this is only the first book, who else is Brandon going to kill?! I'm so scared for my babieessss. *hugs all characters possessively*
*end of spoiler*
This is me throughout the duration of the ending of this book.
There were 'Info dumps':
Now unfortunately one of the disadvantages of having a very complex world is that there is obviously going to be a lot of information that you need to know about.
Even though I'm moaning about it I also feel like that it's something that can't always be avoided. Basically this is the type of book you read when you have a lot of time to digest the information that is being told.
Slow-paced:
This book was definitely dragging a little bit
in the beginning of the book
, mostly because of the info dumps, BUT man
was it all worth it in the end.
You just need to push through the first 100-150 or so pages and that's when the fun will really begin ;)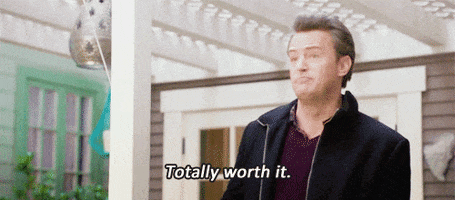 Overall I HIGHLY recommend this book to all the fantasy lovers. The plot twists will make your brain explode, so I guess I'll see you on the other side my friends...;)
What are your thoughts on this book? Are you planning to read this anytime soon?