This weeks topic: Top ten beach reads
I adore the beach, here where I live - South Africa - we have the most lovely beaches, where you can soak up the sun and get a lovely tan (not that I can tan, I just seem to burn as red as a tomato..) But anyways basically what I'm saying is that I love the beach and what better way to spend your day then reading at the beach.
Although I unfortunately don't go to the beach that often,, because my parents never feel like taking me...and well it is actually Winter here in South Africa and paricularly today it is FREEZING! Brrr. But I am still nolstagic about Summer so I am still going to go ahead with my favourite beachy/summery reads.
But let's get on with it. So what are my top ten beach reads?
Belly measures her life in summers. Everything good, everything magical happens between the months of June and August. Winters are simply a time to count the weeks until the next summer, a place away from the beach house, away from Susannah, and most importantly, away from Jeremiah and Conrad. They are the boys that Belly has known since her very first summer--they have been her brother figures, her crushes, and everything in between. But one summer, one terrible and wonderful summer, the more everything changes, the more it all ends up just the way it should have been all along.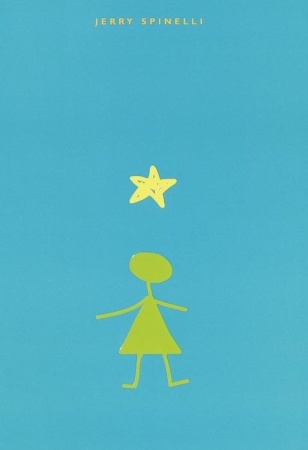 From the day she arrives at quiet Mica High in a burst of color and sound, hallways hum "Stargirl." She captures Leo Borlock's heart with one smile. She sparks a school-spirit revolution with one cheer. The students of Mica High are enchanted. Until they are not. Leo urges her to become the very thing that can destroy her - normal.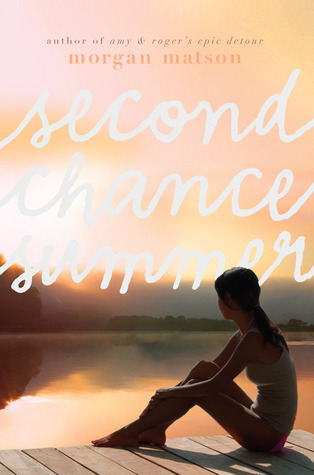 Taylor Edwards' family might not be the closest-knit—everyone is a little too busy and overscheduled—but for the most part, they get along just fine. Then Taylor's dad gets devastating news, and her parents decide that the family will spend one last summer all together at their old lake house in the Pocono Mountains.




Crammed into a place much smaller and more rustic than they are used to, they begin to get to know each other again. And Taylor discovers that the people she thought she had left behind haven't actually gone anywhere. Her former best friend is still around, as is her first boyfriend…and he's much cuter at seventeen than he was at twelve.




As the summer progresses and the Edwards become more of a family, they're more aware than ever that they're battling a ticking clock. Sometimes, though, there is just enough time to get a second chance—with family, with friends, and with love.
When her best friend, Hope Weaver, moves away from Pineville, New Jersey, hyperobservant sixteen-year-old Jessica Darling is devastated. A fish out of water at school and a stranger at home, Jessica feels more lost than ever now that the only person with whom she could really communicate has gone. How is she supposed to deal with the boy- and shopping-crazy girls at school, her dad's obsession with her track meets, her mother salivating over big sister Bethany's lavish wedding, and her nonexistent love life?
Who is the real Margo?

Quentin Jacobsen has spent a lifetime loving the magnificently adventurous Margo Roth Spiegelman from afar. So when she cracks open a window and climbs into his life—dressed like a ninja and summoning him for an ingenious campaign of revenge—he follows. After their all-nighter ends, and a new day breaks, Q arrives at school to discover that Margo, always an enigma, has now become a mystery. But Q soon learns that there are clues—and they're for him. Urged down a disconnected path, the closer he gets, the less Q sees the girl he thought he knew...
6. Crash (Crash #1) by Nicolle Williams
Southpointe High is the last place Lucy wanted to wind up her senior year of school. Right up until she stumbles into Jude Ryder, a guy whose name has become its own verb, and synonymous with trouble. He's got a rap sheet that runs longer than a senior thesis, has had his name sighed, shouted, and cursed by more women than Lucy dares to ask, and lives at the local boys home where disturbed seems to be the status quo for the residents. Lucy had a stable at best, quirky at worst, upbringing. She lives for wearing the satin down on her ballet shoes, has her sights set on Juilliard, and has been careful to keep trouble out of her life. Up until now.7.

Jude's everything she needs to stay away from if she wants to separate her past from her future. Staying away, she's about to find out, is the only thing she's incapable of.

For Lucy Larson and Jude Ryder, love's about to become the thing that tears them apart.
7. My Life Next Door by Huntley Fitzpatrick
The Garretts are everything the Reeds are not. Loud, messy, affectionate. And every day from her rooftop perch, Samantha Reed wishes she was one of them . . . until one summer evening, Jase Garrett climbs up next to her and changes everything.

As the two fall fiercely for each other, stumbling through the awkwardness and awesomeness of first love, Jase's family embraces Samantha - even as she keeps him a secret from her own. Then something unthinkable happens, and the bottom drops out of Samantha's world. She's suddenly faced with an impossible decision. Which perfect family will save her? Or is it time she saved herself?

A transporting debut about family, friendship, first romance, and how to be true to one person you love without betraying another.
8. A Midsummers Nightmare by Kody Keplinger
Whitley Johnson's dream summer with her divorcé dad has turned into a nightmare. She's just met his new fiancée and her kids. The fiancée's son? Whitley's one-night stand from graduation night. Just freakin' great.

Worse, she totally doesn't fit in with her dad's perfect new country-club family. So Whitley acts out. She parties. Hard. So hard she doesn't even notice the good things right under her nose: a sweet little future stepsister who is just about the only person she's ever liked, a best friend (even though Whitley swears she doesn't "do" friends), and a smoking-hot guy who isn't her stepbrother...at least, not yet. It will take all three of them to help Whitley get through her anger and begin to put the pieces of her family together.

Filled with authenticity and raw emotion, Whitley is Kody Keplinger's most compelling character to date: a cynical Holden Caulfield-esque girl you will wholly care about.
9. Fangirl by Rainbow Rowell
Cath is a Simon Snow fan.

Okay, the whole world is a Simon Snow fan...

But for Cath, being a fan is her life—and she's really good at it. She and her twin sister, Wren, ensconced themselves in the Simon Snow series when they were just kids; it's what got them through their mother leaving.

Reading. Rereading. Hanging out in Simon Snow forums, writing Simon Snow fan fiction, dressing up like the characters for every movie premiere.

Cath's sister has mostly grown away from fandom, but Cath can't let go. She doesn't want to.

Now that they're going to college, Wren has told Cath she doesn't want to be roommates. Cath is on her own, completely outside of her comfort zone. She's got a surly roommate with a charming, always-around boyfriend, a fiction-writing professor who thinks fan fiction is the end of the civilized world, a handsome classmate who only wants to talk about words... And she can't stop worrying about her dad, who's loving and fragile and has never really been alone.

For Cath, the question is: Can she do this?

Can she make it without Wren holding her hand? Is she ready to start living her own life? Writing her own stories?

And does she even want to move on if it means leaving Simon Snow behind?
10. That Boy (That Boy #1) by Jillian Dodd
You know, being friends with two cute boys does have its benefits.

There's Danny. Danny is a golden boy in every way. He has dreamy blue eyes and blonde hair that always looks perfect, even when it's windblown or been stuck under a football helmet. He's the boy every girl crushes on. The boy I get into trouble with, the boy I fight with, the hot quarterback no girl can resist, not even me. Being with Danny is like being on an adventure. He has a bright, contagious smile and abs to die for. He's pretty much irresistible.

Equally crush worthy is Phillip. Adorable, sweet Phillip, who I have known since birth. Phillip has dark hair, a perfect smile, brown eyes, and the sexiest voice I have ever heard. He's the boy I talk to every night before I go to sleep. The boy who rescues me, the boy who can read my mind, the boy who is always there for me, the boy who tries to keep me out of trouble, the boy who irritatingly keeps getting hotter, and whose strong arms always seem to find their way around me. And when he gives me that grin, I can never say no.

One boy will give me my very first kiss.

One boy will teach me to make out.

One boy will take me to prom.

And finally, one boy will ask me to marry him.

They will both be my best friends.

But only one of them will be the boy I fall in love with.

Only one of them is That Boy.
Whats on your TTT? What are your favorite beach/summer reads? Let me know in the comments down below.