Hi guys! Long time no see? I know I'm so sorry but I've just been so busy with school lately, I completed my first ever IGCSE exam and I'm doing some more at the end of this year. But along with being busy with school I have also been in a slump. Again. I know whats wrong with me? I wish I knew. -__-. Basically though whenever I'm in a slump I tend to not read many YA novels and I lean more towards the NA genre, probably because they're easier to read, a little bit shorter and less time consuming. But since I've been reading a lot of NA recently I thought I would do a recommendation post on new adult books.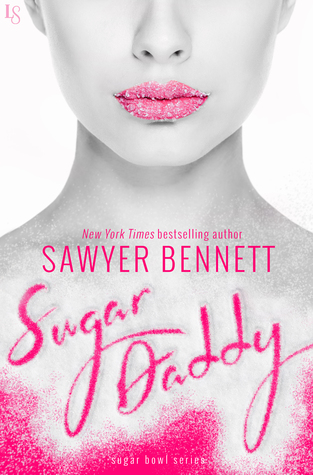 1. Sugar Daddy (The Sugar Bowl #1) by Sawyer Bennett
Sela Halstead lost her innocence in a way that no sixteen-year-old should ever have to endure. She's spent years trying to forget that night even while wondering about the identities of the monsters who brutalized her—until a telltale tattoo flashes across Sela's TV screen. The incriminating ink belongs to Jonathon Townsend, the millionaire founder of The Sugar Bowl, a website that matches rich older men with impressionable young women. Obsessed with revenge, Sela infiltrates Townsend's world, only to come face-to-face with a tantalizing complication: Beckett North, his charismatic business partner.




The tech mastermind behind The Sugar Bowl, Beck always gets what he wants, in business and in bed. And yet, for a man who's done every dirty thing imaginable, there's something about the naïve, fresh-faced Sela that sparks his hottest fantasies. Because with her, it's not just about sex. Beck opens up to her in ways he never has with other girls. So why does he get the feeling that she's hiding something? In a world of pleasure and power, the shocking truth could turn them against each other—or bind them forever.
I don't know about you but whenever I see the word 'sugar daddy' an image of some really old wrinkly guy wearing tacky gold chains around his neck pops into my brain, sometimes he even has some of those gold teeth cap things. *shudders* But what I'm trying to say is that you should read this because it isn't actually about wrinkly old guys with tacky gold chains. It's actually about a very swoon worthy guy named Beck *swoons* See I told he's swoon worthy.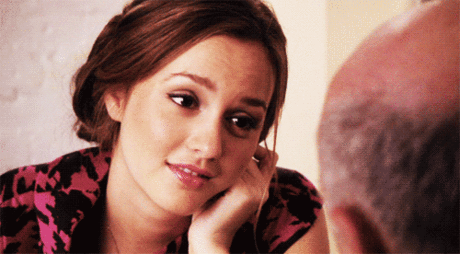 This isn't my first book by Sawyer Bennett, I'm a regular reader of her Cold Fury Hockey series, and as per usual Bennett delivers a novel with enjoyable writing, an entertaining story and some wonderful characters. So please go and read this book right now but beware it has the cliffhangers of all cliffhangers.
And now I've just been reminded of how desperate I am for the next book.
2. The Mother Road by Meghan Quinn
Never in a million years would I have pictured myself as an axe-wielding, dragon lady, chopping up multi-colored flannel shirts into my very own plaid mulch. But here I am, chopping away my frustrations.


It all started when my brother, Paul, convinced me to go on one last family road trip across the Mother Road with him and my dad.. Just like old times, right? Wrong. What Paul fails to mention is his best man, Porter, will be joining us, who just so happens to be my childhood crush and the man who broke my heart four years ago.



What is supposed to be a fun, family bonding experience across Route 66 turns into a war of pranks, awkward moments and bathrooms full of dirty flannel shirts and day old beard clippings. Paul's know-it-all attitude and Porter's devilish charm brings me to the brink of my sanity on my seven day trek across the United States with three bearded men in a small 1980's RV.
If you're looking for a light read with a little bit of sexy and something that will make you laugh out loud, then search no more this is the book for you! It's a mix of the brothers best friend/second chance love story tropes which are both my personal favourites. You will fall in love with these characters and laugh so much that you'll have a six pack by the time you reach the end of this book and who doesn't want a six pack?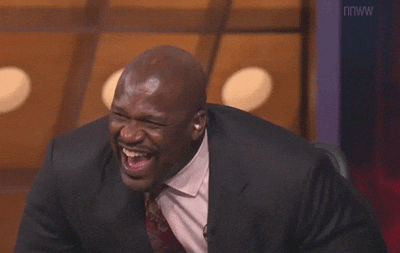 3. Kick Push (Kick Push #1) and Coast (Kick Push #2) by Jay McLean
There's a single defining moment within every skater.
It lasts only a second. Two if you're good.
Three if you're really good.
It's the moment you're in the air, your board somewhere
beneath you, and nothing but wind surrounds you.
It's the feeling of being airborne.

The sixteen-year-old version of me would've said it was the
greatest feeling in the world.
Then at seventeen, I had my son.
And every single second became a defining moment. Even the ones that consisted of heartbreak when his mother left us.

Seventeen. Single. Dad.
That's what my life became.
Yet, every day, I managed to find that feeling of being
airborne.
Or at least I convinced myself I did.
But I lied—to myself and to everyone around me.


Until she showed up; Tanned skin, raven dark hair, and eyes the color of emeralds.
This book will rip out your aching heart and then throw it on the ground and stomp it into tiny pieces and will then proceed to glue it all back together again and then most probably will rip it out again, it's a toxic cycle really. BUT believe it or not this is a good thing. So go and read it and be prepared for a book with a lot of angst and frustrations (the good kind) and the most beautiful love story you will ever read as well as some great writing to go along with it. SO READ IT, you have nothing to lose!
4. The Matchmaker's Playbook (Wingmen Inc. #1) by Rachel Van Dyken
Wingman rule number one: don't fall for a client.


After a career-ending accident, former NFL recruit Ian Hunter is back on campus—and he's ready to get his new game on. As one of the masterminds behind Wingmen, Inc., a successful and secretive word-of-mouth dating service, he's putting his extensive skills with women to work for the lovelorn. But when Blake Olson requests the services of Wingmen, Inc., Ian may have landed his most hopeless client yet.




From her frumpy athletic gear to her unfortunate choice of footwear, Blake is going to need a miracle if she wants to land her crush. At least with a professional matchmaker by her side she has a fighting chance. Ian knows that his advice and a makeover can turn Blake into another successful match. But as Blake begins the transformation from hot mess to smokin' hot, Ian realizes he's in danger of breaking his cardinal rule...
This is another one of those light hearted books that will make you laugh, has a sprinkle of sexy to it as well as making your heart feel all fluffy and warm inside. It's the perfect combination really. You should definitely pick this one up when you're looking for something that isn't to heavy or you need something to read because you have the dreaded book hangover *cough* Kick Push *cough*.
Have you read any of these books? Are you planning on picking any of them up? What's your favourite NA read?